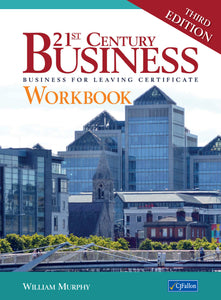 This Third Edition of 21st Century Business has been updated to reflect the changing economic circumstances in Ireland and recent changes in Irish business legislation.
Author: William Murphy
The author, William Murphy, has taught Business for the Leaving Certificate since 1990. He joined the Institute of Education (Dublin) in 2001 and has written numerous articles on the Leaving Certificate course for both the Irish Times and the Irish Independent.