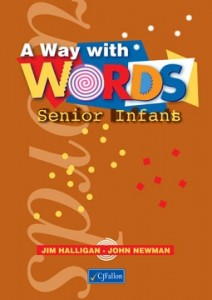 A Way with Words Senior Infants is the second book of the A Way with Words series. It has been designed to aid children in the development of their oral language, reading readiness, prewriting and basic letter formation skills.
Discussion pages are followed by a selection of carefully-integrated and graded activities. These include word-to-picture matching, writing of words, drawing pictures, work on consolidation of letter-knowledge, handwriting exercises and word games/puzzles.
Towards the end of the book, as the children's reading and writing become more developed, a number of simple sentences have been included.