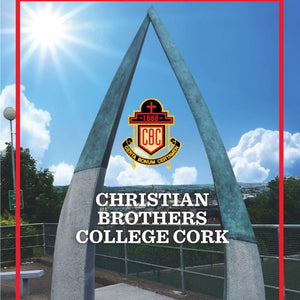 This is the complete 1st year list for CBC CORK ...in just one click ...everything on the 1st year book list for the academic year 2023/2024
All the books and stationery included.
Your books and any workbooks will be covered for Free and stationery supplied will be from the branded product range in our shops .
Save the hassle of multiple clicks and headache of forgetting to add an item.
For complete peace of mind ....Click here for CBC Cork ....Complete First Year Book List.
As well as covering your books for free we also include at no charge:
1 X  10 pack of Supreme Colouring Pencils  
1 x  20 Page Display Folder 
1 x Large Pritt stick
Just a small token of our appreciation.
Thank you for buying your books from us...The Shelf Cork...
PS;
Covers for books are from Filfix and are fully recyclable.
Normally we charge €1.00 per book to cover...22 covers are included in this package.