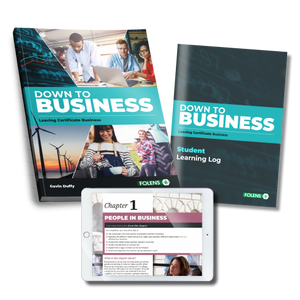 Down to Business
 clearly shows your students how to achieve their best results. The exam focus page in every chapter demonstrates how to answer different types of exam question, with additional videos for extra clarity. The marking scheme with explanations is also included.
The 
Student Learning Log
 guides the students in best practice for answering exam questions. It includes short and long questions with marking schemes and the appropriate answer space.