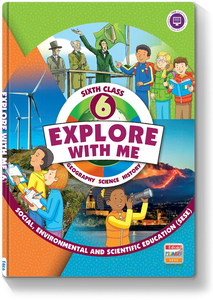 Explore with Me is a vibrant and engaging SESE programme with free fully integrated digital resources that encourage pupils to explore, investigate and understand their local environment and the world.
History, Geography and Science explored thematically in one integrated pupil book.
Each of the strands and strand units are arranged according to theme; monthly units are organised thematically.
The thematic approach strengthens pupil learning and supports the reinforcement of the theme.