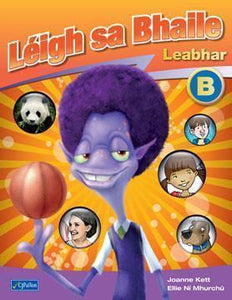 eigh sa Bhaile
 is a new series of Irish language books for primary school. They aim to develop 
reading fluency
, 
comprehension skills
 and 
vocabulary development
 by encouraging 
daily and independent reading
 at home. Each book consists of 120 single-page units, with a variety of styles and genres. Each of the 
ten themes of the curriculum
 is covered regularly to ensure development of the theme throughout the school year. These vibrant and modern books are designed to be easily used by teachers, parents and children at each level.